Rising Scholars Conference
Published: April 20, 2023
Revised: May 23, 2023

Thank you to everyone who participated in the inaugural OFR Rising Scholars Conference!
The conference took place on May 5, 2023. A diverse group of individuals who received their PhD within the last six years met experts in their field, received professional and constructive feedback on their work, and evaluated issues for broader consideration.
The OFR Rising Scholars Conference also helped inform OFR staff of new developments and findings related to financial stability. Authors and discussants explored a range of cutting-edge topics, from fintech and stablecoins to shadow banking and bank deposits—with a specific focus on how these issues could threaten financial stability. There were many opportunities to ask more in-depth questions and dig deeper into newer areas of research.
Check back in late 2023 for information about the 2024 OFR Rising Scholars Conference.
Enjoy a look at the people who made this conference a success.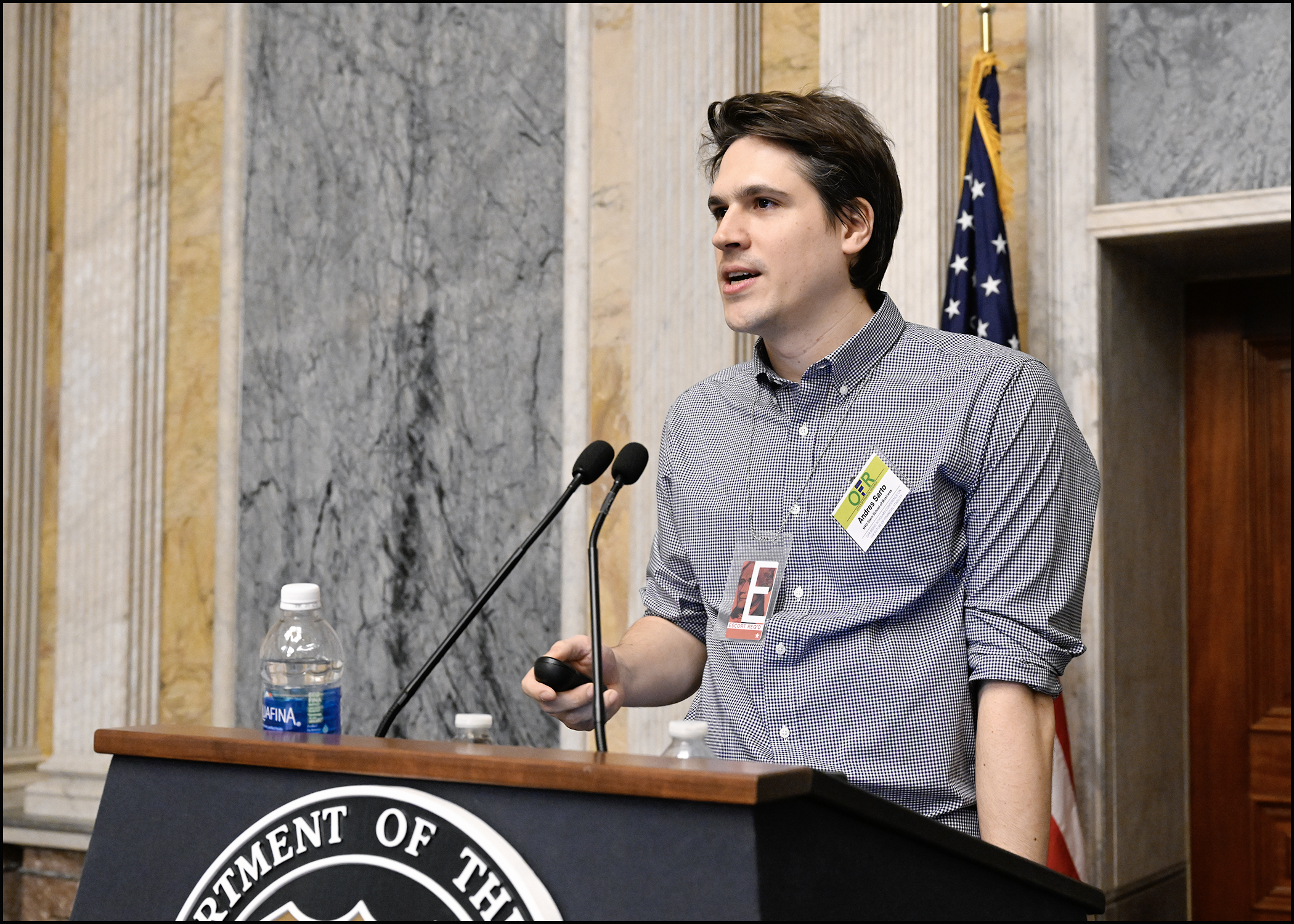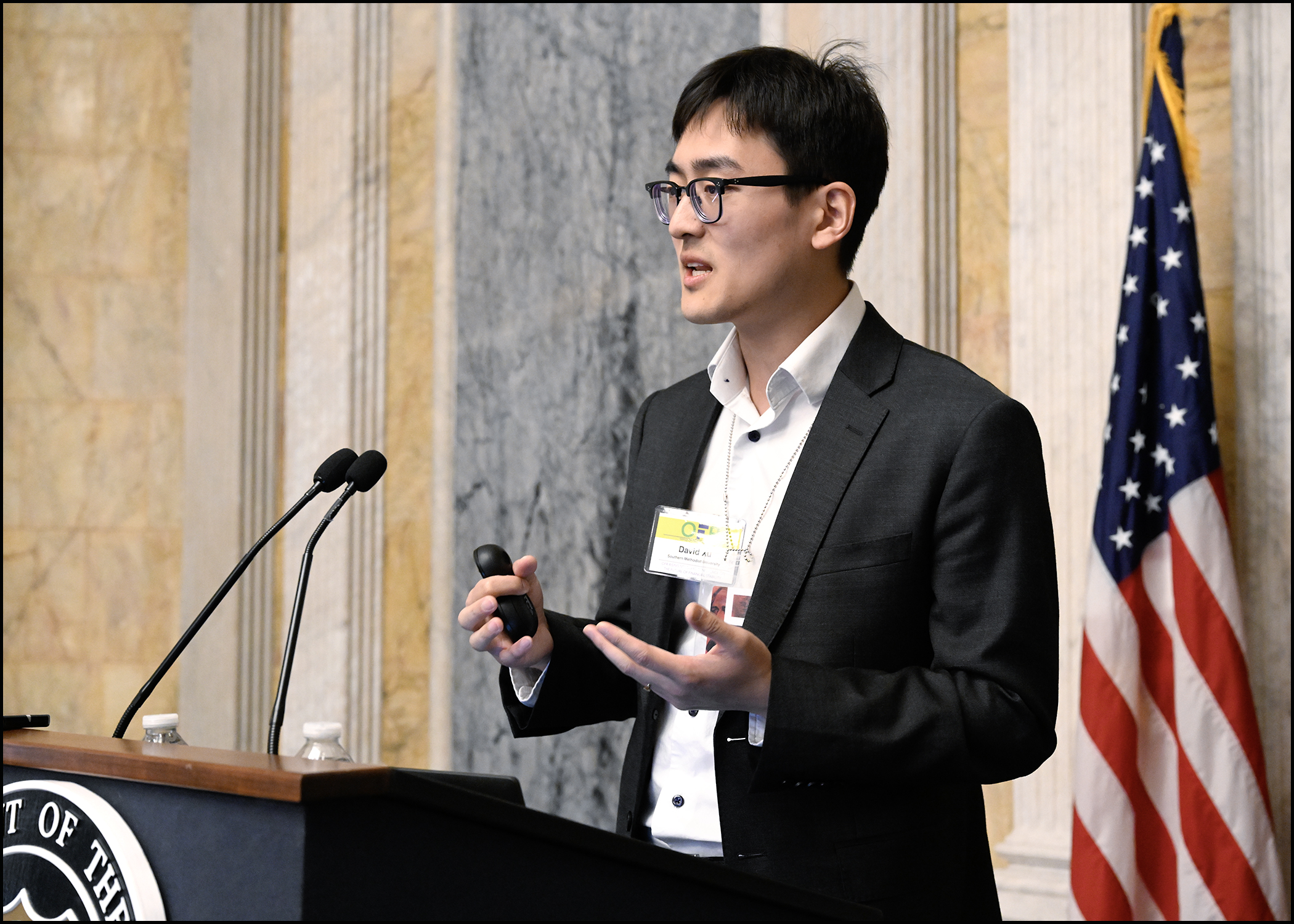 Conference Agenda and Speakers
8:15 AM: Breakfast
9:00 AM: Opening Remarks
9:15 AM: The Secular Decline in Interest Rates and the Rise of Shadow Banks
Author: Andres Sarto*, NYU Stern School of Business, and Olivier Wang, NYU Stern School of Business
Discussant: Sumudu Watagula, Indiana University
10:00 AM: The Shadow Disintermediation of Risk-Sensitive Capital
Author: Irem Erten, Warwick Business School
Discussant: Clara Vega, Federal Reserve Board
10:45 AM: Coffee Break
11:15 AM: What Drives Racial Minorities to Use Fintech Lending?
Author: Celine Fei, UNC Kenan–Flagler Business School
Discussant: Nagpurnanand Prabhala, Johns Hopkins University
12:00 PM: Lunch
1:00 PM: Portfolio Dynamics and the Supply of Safe Securities
Author: David Xu, Southern Methodist University
Discussant: Alessio Piccolo, Indiana University
1:45 PM: Stablecoin Runs and the Centralization of Arbitrage
Author: Yiming Ma, Columbia Business School, Yao Zeng*, The Wharton School, University of Pennsylvania, and Anthony Lee Zhang, University of Chicago, Booth School of Business
Discussant: Eduardo Davila, Yale University
2:30 PM: Coffee Break
3:00 PM: The Externalities of Fire Sales: Evidence from Collateralized Loan Obligations
Author: Shohini Kundu, UCLA Anderson School of Management
Discussant: Rohan Ganduri, Emory University
3:45 PM: The Passthrough of Treasury Supply to Bank Deposit Funding
Author: Wenhao Li*, University of Southern California, Yiming Ma, Columbia Business School, and Yang Zhao, Stanford University, Graduate School of Business
Discussant: Jinyuan Zhang, UCLA Anderson School of Management
4:30 PM: Closing Remarks
*Presenting